Negotiations probably changed the world more than armed conflicts did. However, history books and conventional narrative tend to focus on the latter. 

I'm honoured and thankful to have been one of the six students chosen by the teachers at the Visual Department at Shenkar and the master's degree program, to take part in this super important project - "Negotiation Matters" that has been made with the cooperation of Universität der Künsteof Berlin. The project was initiated and organised by the Goethe Institute in Israel and the Institute for National Security Studies (INSS), funded by a grant from the Forum for the Future Germany-Israel.
We, the group of students, have been led by Itzik Rennert, head of the master's program in design and lecturer in the visual communication department, and by Dekel Bobrov, head of the visual communication department, together with famous Henning Wagenbreth and Constanze Hein.
Our task was to create a series of interesting and accessible posters dealing with crucial negotiations in the history of mankind. Each negotiation is presented by two posters -  an illustrated one and an informative one. The aim of which is to emphasise the importance of international agreements achieved as strategic milestones for scholars and the general public.
Due to the complex of the content, each pair of students (illustrator & designer) received an expert political scientist to advise about the historical events, environment and history.
Me and my partner, Rony Koch, chose to deal with the "Reperation Agreement", one of the most complex negotiations.
----- to add here more about the complexity---
We were accompanied by the most amazing historian we could ever wish for - Adi Kantor, who had been lovely and helped us greatly through the whole process. Not only did she give us all the information we needed to know about our negotiation, the "Reparation Agreement", but we also had the most interesting and long conversations with her too. She helped us build our own strong statement about the negotiation and we owe her special thanks. 
----- more text: Here's the workshop in Berling, The exhibiton at shenkar, we had been invited to a conference at the inss---
Here we are discussing our topics at the workshop, which took place at Berlin.
​​​​​​​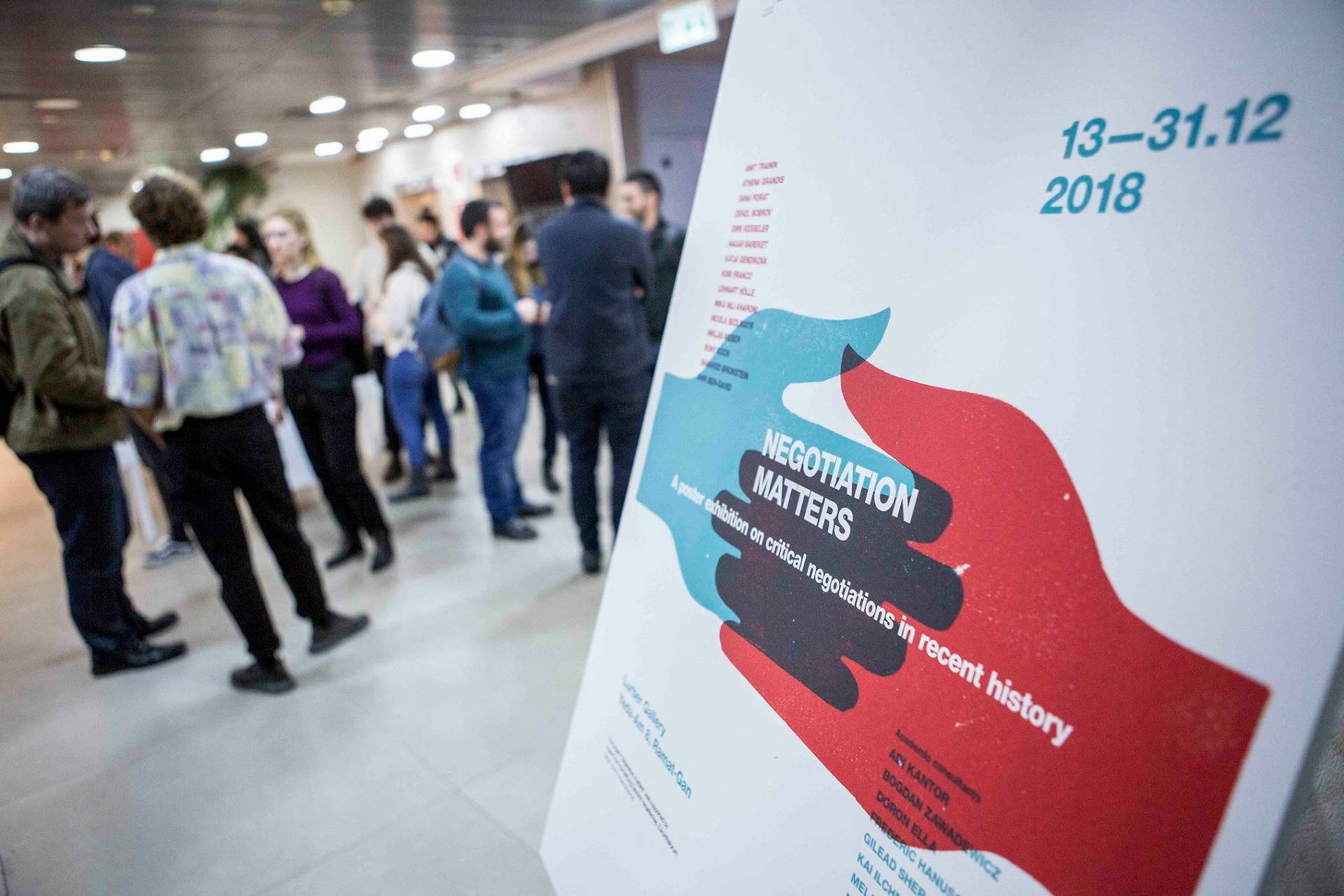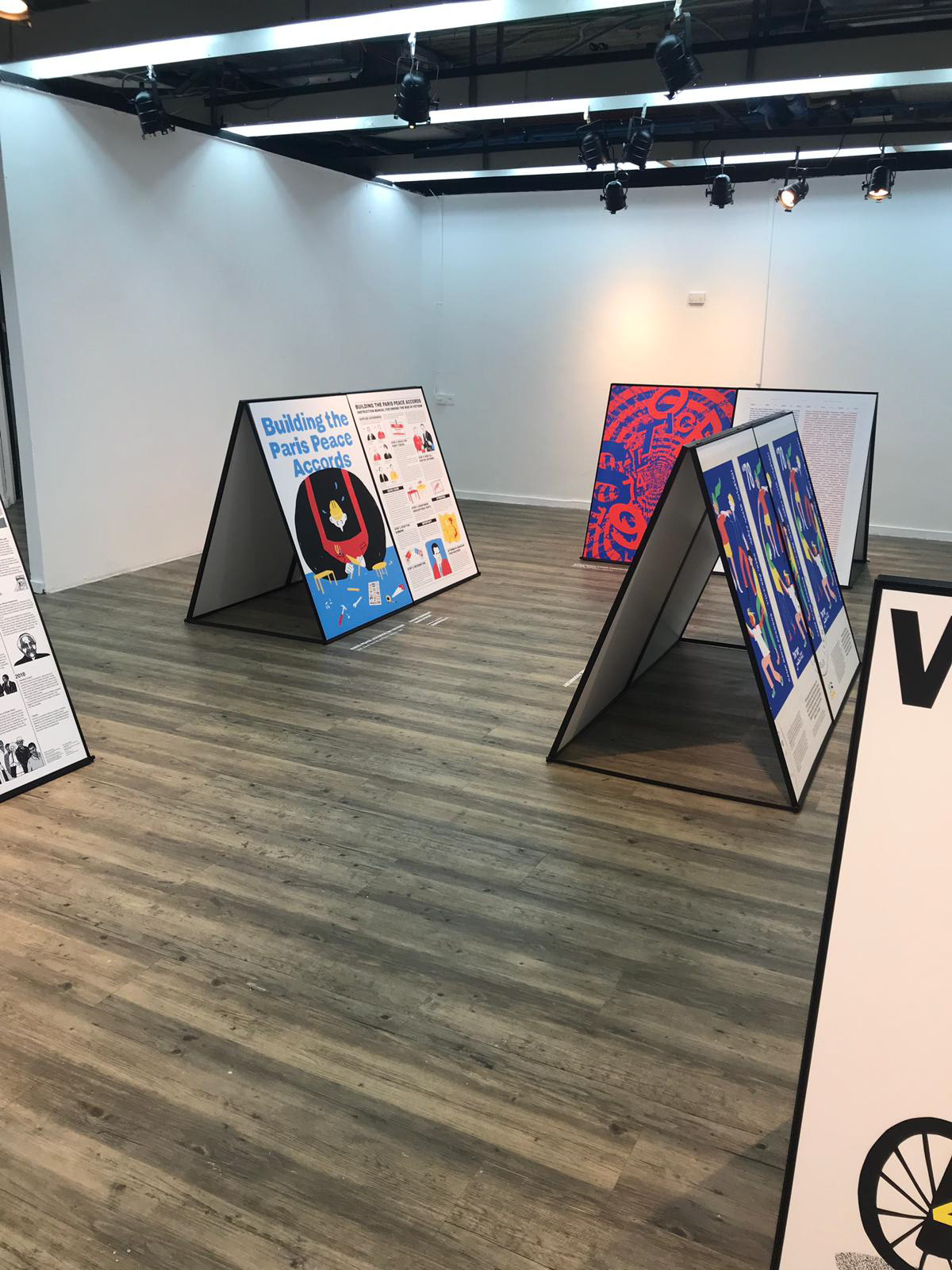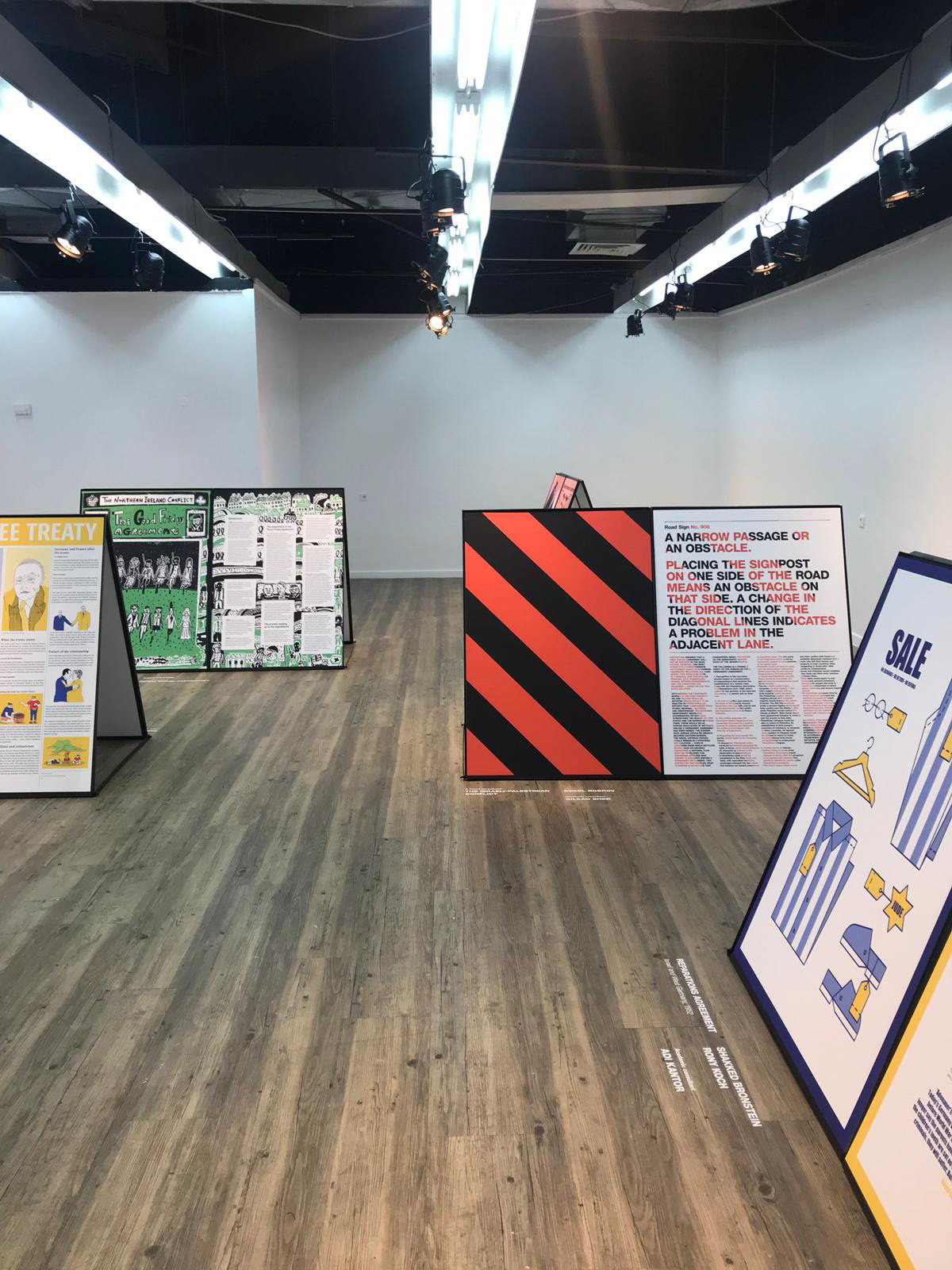 The grand opening of the exhibition, at Shenkar.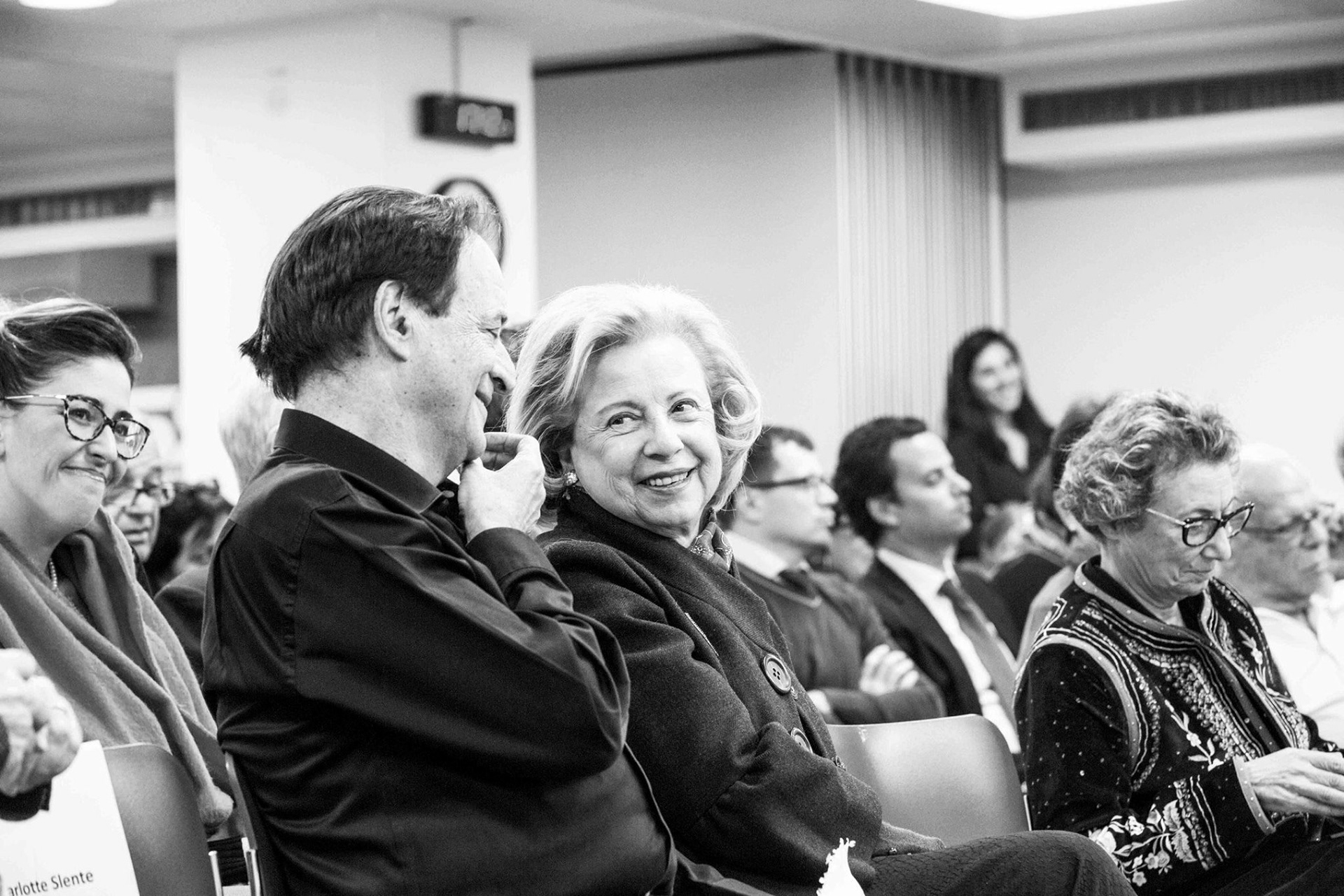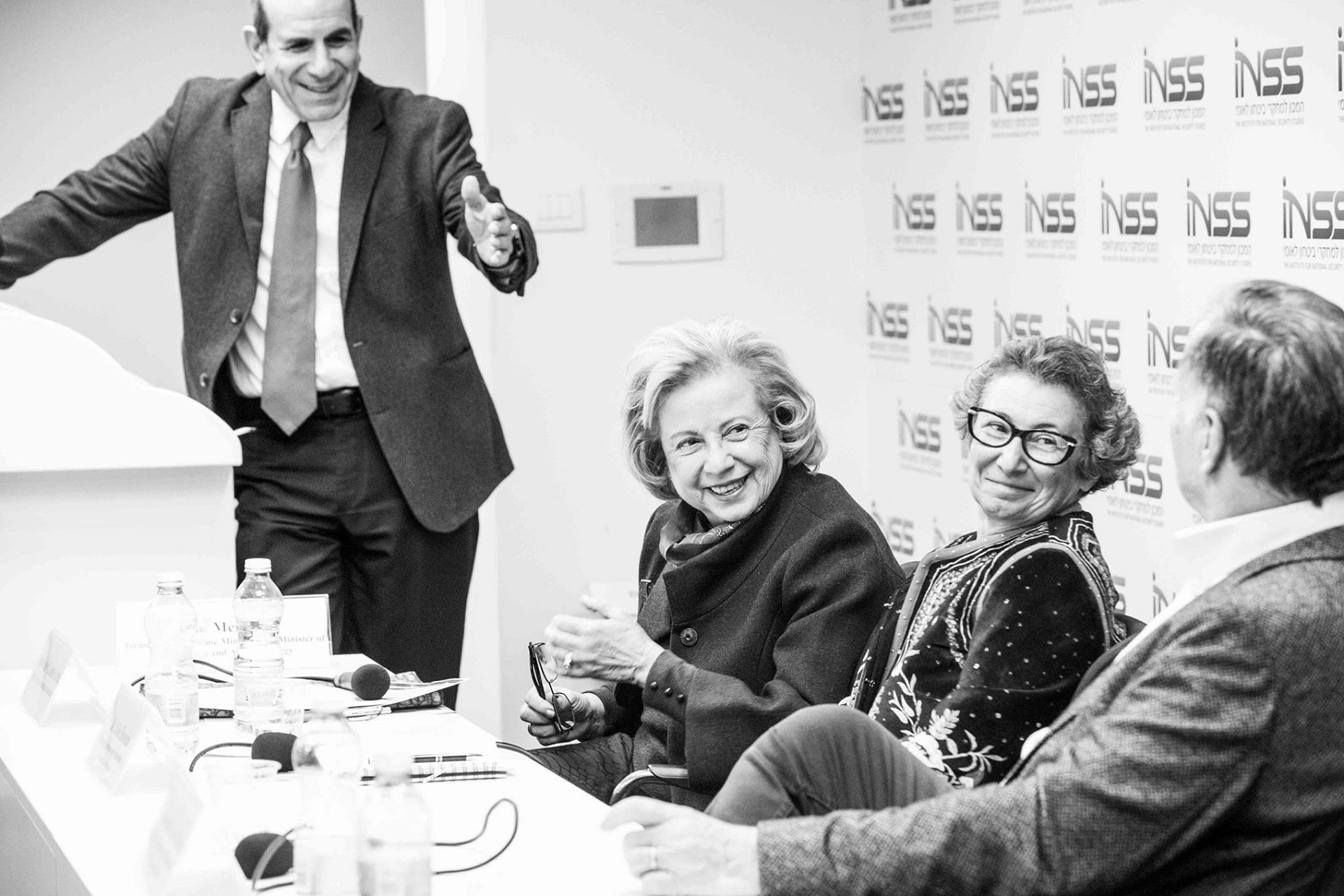 we had been invited to a conference at the inss
For more info at the INSS website: http://www.inss.org.il/event/negotiation-matters/ 
For more info at the Goethe Institute  website: https://www.goethe.de/ins/il/he/kul/sup/vhs.html
I was in charge of the illustrated poster (on the left), and my partner was in charge of the typographic poster (on thr right).